January
The Colorado Scientific Society January meeting was rescheduled to April, as the speakers could not access their presentations because of the government shutdown.
=
---
February
Geology and Mining History of the Beulah Marble Deposit
Ken Balleweg, Exploration Geologist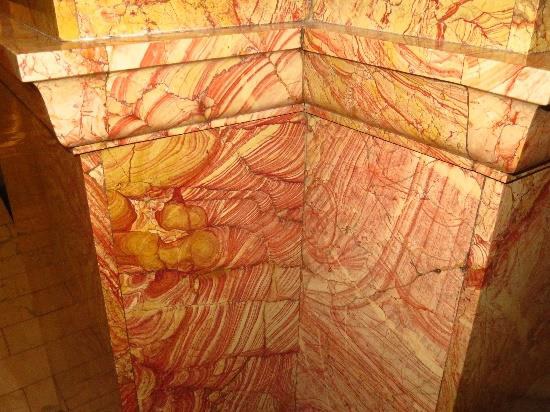 Abstract: The little-known Beulah Marble Quarry, located in western Pueblo County in southern Colorado, was the source for the ornate ornamental stone wainscoting prominently displayed throughout the Colorado state capitol building. Three quarries were operated from 1894 through 1900 by the Beulah Marble Company and later the Denver Onyx and Marble company. The marble, also known as Colorado Rose Onyx and Beulah Red, is hosted by the Mississippian Leadville Limestone and consists of elaborately patterned hematitic leisengang-banded limestone. It was formed by multi-stage paleokarst dissolution features localized at the Leadville/Fountain Formation unconformity.
=
---
Geographies Unrealized, The Story of Four Cartographic Myths of North America
Donald L. McGuirk, Rocky Mountain Map Society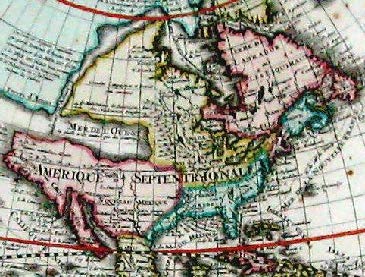 Abstract: Maps, as graphic depictions of geography, simplify and facilitate the dissemination of geographic information. However, occasionally, in the process of expanding geographic knowledge, errors of interpretation lead to misrepresentations of the geography portrayed. At times maps have depicted fancies rather than facts; at other times they have shown wishes rather than wisdom, based on alleged facts. This presentation will discuss four such fanciful geographies depicted on North America from 1525 to 1780. These include: the Sea of Verrazano, California as an Island, Mer de L'Ouest (the Western Sea of the French), and The Extension of North America's West coast.