Colorado Scientific Society History
The Colorado Scientific Society (CSS) was founded in Denver, Colorado, USA, on December 8, 1882– six years after Colorado became a state. Founder S.F. Emmons of the U.S. Geological Survey and 11 colleagues were interested in an exchange of observations and ideas on topics in earth science.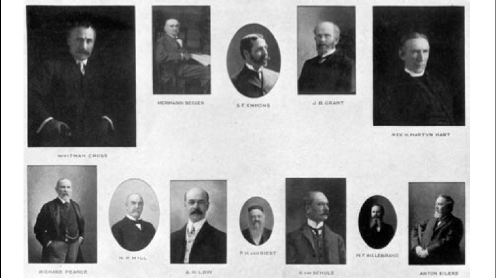 Current members include representatives from many earth-science organizations, including Federal and State government agencies, universities throughout the region, private industry, and individuals. The Society welcomes new members with a background and interest in the sciences.
This 71 page paper covers the origins of the Colorado Scientific Society and its continuation into the current century. It is the basis for many stories on this website.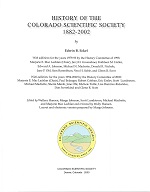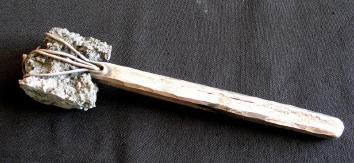 The gavel was made from silver ore from Aspen.  It was given to the Colorado Scientific Society on its 25th anniversary in 1907.
See the names, dates, and photos of the past Presidents of the Colorado Scientific Society.
The early volumes of the Proceedings of The Colorado Scientific Society include reports of each meeting with the presentations made at the meeting. See the development of science and geology in Colorado from the 1880s in the Proceedings.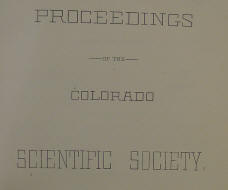 Fascinating view of Colorado over one hundred years ago.
The Colorado Scientific Society met "In Chamber of the [Colorado] Supreme Court" in the 1880s. See the meeting on March 3rd, 18
After being organized in 1882, the Colorado Scientific Society was officially incorporated in 1885.
These include the Colorado Scientific Society's seal, logo, and letterheads from over 100 years ago.
CU Archives the CSS History
The Colorado Scientific Society's historical records have been saved on Beth Simmon's porch. The archivists from Norlin Library at the University of Colorado agreed to preserve our old records including The Proceedings of the Colorado Scientific Society, Minutes of CSS Meetings, records of Field Trips including field trip guides, financial records, etc.
This provides a safe permanent home for our archives. (We still kept copies of all key documents including all volumes of The Proceedings, and will be posting more of it here on the website.)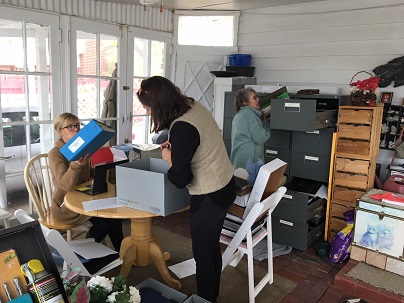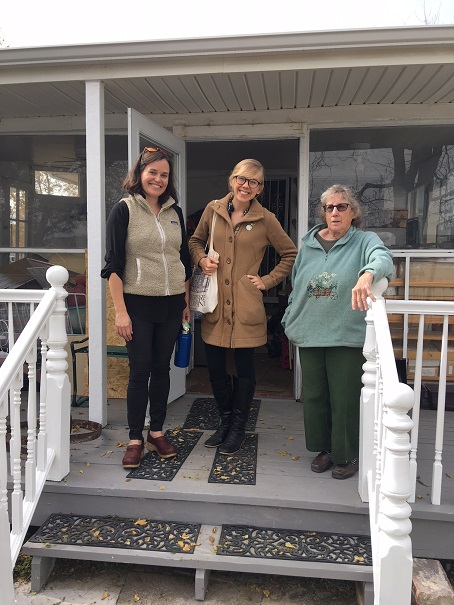 ---
CSS History Nugget
An article in the Colorado Scientific Society in Empire Magazine (4.8 MB) from Dec. 5, 1982. (The Empire Magazine was in the Sunday Denver Post.) The author, Zeke Scher, gathered stories of our first hundred years from many now-legendary CSS members. You will enjoy them.