All are welcome – no admission charge
Social Hour starts at 6:30, meeting at 7:00
---
Thursday, Nov. 16, 2017
Earth's Earliest Evolution: Fire from above, fire from below
Simone Marchi, Southwest Research Institute, Boulder
All are welcome; no admission charge.
When: Thursday, October 19, 2017
6:30-7:00 PM, Social time with light refreshments
7:00-9:00 PM, Program
Where: Shepherd of the Hills Presbyterian Church,
11500 W. 20th Ave., Lakewood CO
Map for Shepherd of the Hills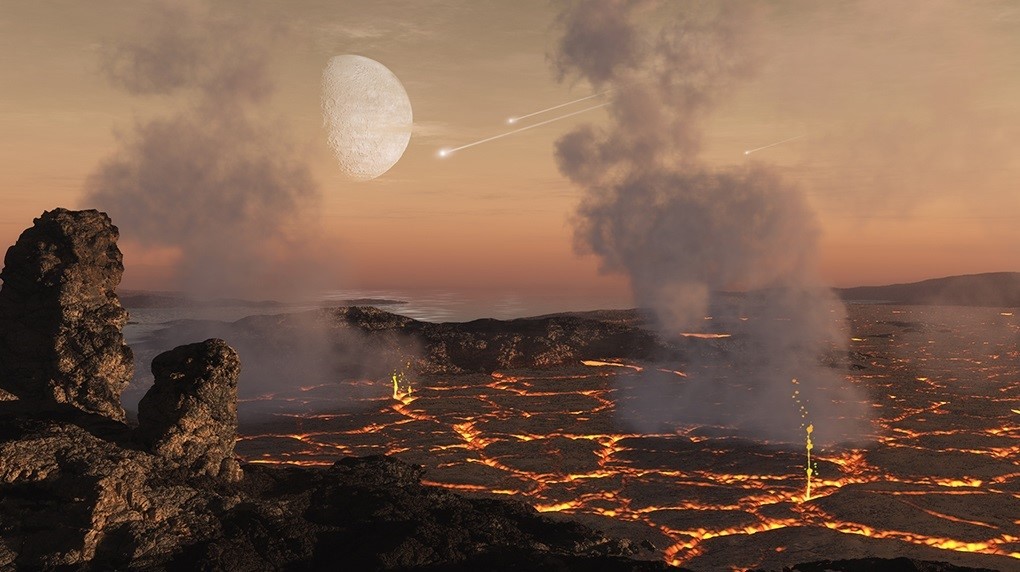 Abstract: In the aftermath of the giant collision resulting in the formation of the Moon, about 4.5 billion years ago, the Earth experienced a protracted time of bombardment by leftover planetesimals. In this talk I will present a new bombardment model of the Hadean Earth that has been calibrated using existing lunar and terrestrial geochemical data. We find that the surface of the Hadean Earth was widely reprocessed by impacts through mixing and burial by impact-generated melt. This model may explain the absence of early terrestrial rocks. In addition, by tracking the magnitude and timing of large collisions, we find that existing oceans would have repeatedly boiled away into steam atmospheres as late as about 4 billion years ago. These findings have important implications for the formation and stability of early habitable environments and the onset of life. Finally, I will discuss recent developments in understanding the effects of collisions on the tectonic evolution of the early Earth, as well as the formation of impact-induced geochemical heterogeneities that could still persist in terrestrial mantle rocks.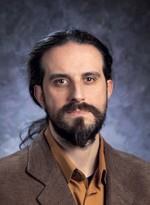 Short Bio:
My research interests span from the formation and geology of terrestrial planets the moon and asteroids, to the spectroscopy and dynamics of minor bodies and meteorites.
I am an associate with several space missions, including: NASA's Dawn, Lucy, Psyche, and ESA's Rosetta, BepiColombo, JUICE.
I have been a fellow at the NASA Lunar Science Institute, the Observatoire de la Cote d'Azur, the German Aerospace Agency, and Padua University. I hold a PhD in Applied Physics from the Pisa University. More details can be found here: http://www.boulder.swri.edu/~marchi/index.html
---
Sunday, Nov. 19, 4:00 to 7:00 pm
Family Night at the Colorado School of Mines Geology Museum
An open house at the CSM Geology Museum, hosted by Museum Director (and CSS Councilor) Dr. Bruce Geller.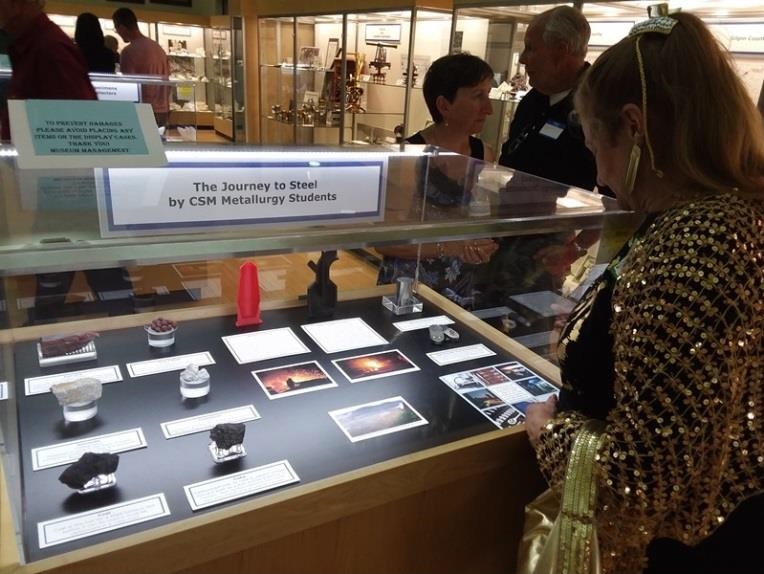 We'll have complimentary refreshments (pizza and other food, snacks, treats, non-alcoholic drinks) for everyone. In addition to all the regular features of the museum, there will be some special activities–a mineral & rock scavenger hunt/treasure hunt—one for kids and one for adults. Bring your family, friends, and guests!
Regular Sunday hours of the museum are 1 to 4 p.m. Come early if you like too; our CSS event will begin when the regular museum visitors leave.
Some of the special features always at the museum include:
Mineral, rock, geology, and fossil displays
New changing mineral displays every year
Displays focusing on Colorado's mining districts
Gold and silver (and platinum!) displays
Miss Colorado crown, and a silver pitcher and platter made of Colorado silver
Colorado State Rock, Mineral, and Gemstone (Marble, Rhodochrosite, Aquamarine)
Amazonite, Smoky Quartz, and Topaz from the Pikes Peak region
Meteorite displays, plus Apollo 15 and 17 Moon Rocks
The Mine Tunnel, including a Fluorescent Mineral Display
Rare-earth and Critical Minerals Display
The 1939 Irwin Hoffman murals depicting mining throughout history
The Museum Gift Shop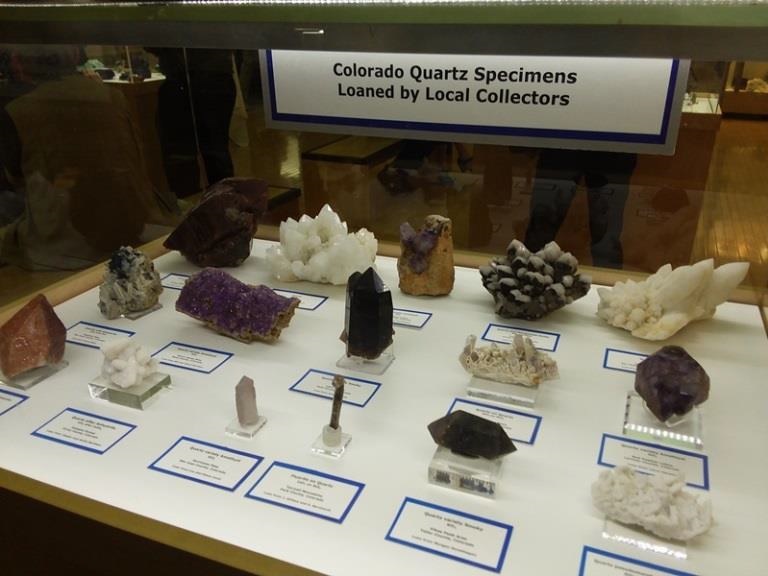 ---
Remaining Colorado Scientific Society Talks in 2017
Wednesday, Dec. 13, 2017
Colorado Scientific Society President's address
Marith Reheis, Emeritus USGS
We will have a potluck dinner before the address.
Note: This meeting is on a Wednesday, not on Thursday.
At The Arbor House, Maple Grove Park (Applewood area)
14600 W 32nd Ave., Golden CO 80401
---
All are welcome – no admission charge
Social Hour starts at 6:30, meeting at 7:00
Meetings are normally at:
Shepherd of the Hills Presbyterian Church
11500 W. 20th Ave., Lakewood CO
Map
---
See Abstracts (under Events) for previous Colorado Scientific Society Talks