CSS Spring Field Trip, Sunday, May 19, 2019
Denver Basin Geology and Its Rich Cultural, Mining, and Industrial History
Join us for a one-day field trip with stops relating cultural, mining, and industrial exploration and discovery to the geologic and Pleistocene geomorphic evolution of the western margin of the Denver Basin.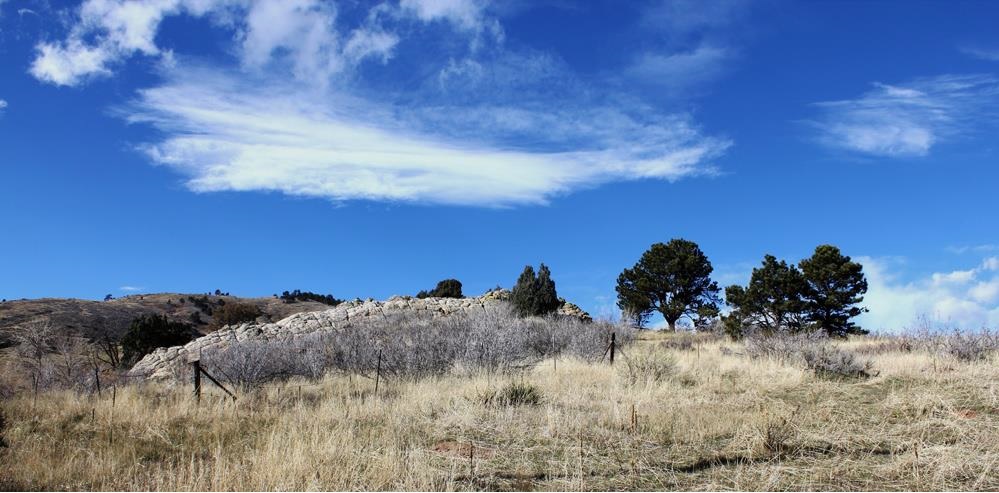 LEADERS: Mark Mitchell (Paleocultural Research Group), Jason McGraw (General Shale), Donna Anderson (Colorado School of Mines), and David Lindsey (U.S. Geological Survey, Emeritus)
MEETING PLACE: We will meet at 8:15 at the I-70 Morrison exit in the Wooly Mammoth Park and Ride and car pool from there.
Enter at the westernmost entry opposite the EXXON filling station and gather at the Lariat Loop kiosk.
Please bring your own lunch and water.
The trip will include visits to:
Magic Mountain Paleo Indian archeological site, Denver Museum of Nature and Science and the Paleocultural Research Group.
This has been in the news because of recent excavations by the Denver Museum of Nature and Science.
Mark Mitchell will share his findings of the site's geology, stratigraphy, Carbon-14 dates, and habitation history.
Chieftain mine (General Shale, formerly Robinson Brick Company) clay pit on West Alameda Parkway; Jason McGraw of General Shale will lead a tour focused on industrial minerals geology. Hard hats are not required but closed-toe shoes are.
The White Ash and Loveland Mines, Golden; discussion led by Donna Anderson, Affiliate faculty, Colorado School of Mines
This will be the lunch stop. Please bring your own lunch and water.
Clear Creek geology and Quaternary geology of the South Platte Basin; at West Lake parking area on Clear Creek on the east side of Youngfield St., south of 42nd Ave. Dave Lindsey will show and discuss Clear Creek Pliocene-Pleistocene stratigraphy and geomorphic relationships related to the Quaternary geology of the South Platte basin and incision history of Clear Creek.
We should complete the field trip by about 4:30 pm.
Join us for this insightful venture, by sending Cal Ruleman (cruleman@usgs.gov 303-236-7804) your name, email, and cell phone number.
Non-members of CSS are welcome to join us. There will be a $10 field trip fee, brought to the event, for non-members only. Students are always FREE.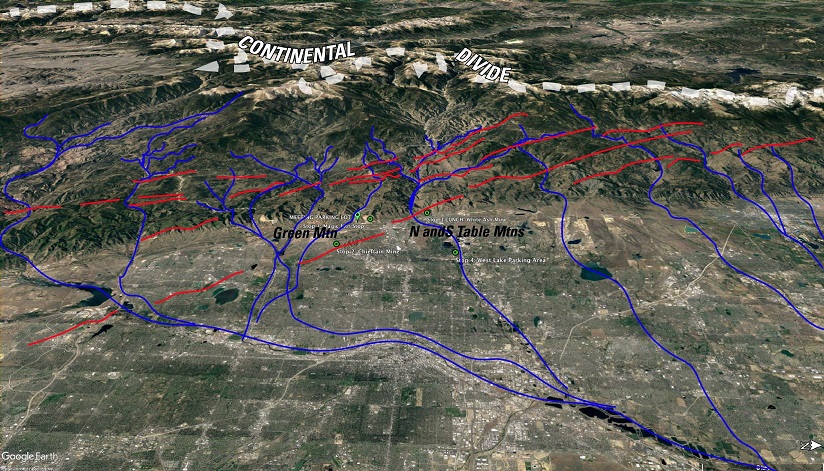 Regarding our May 19 field trip, you may be interested in USGS Professional Paper 1705, published in 2005, "Stratigraphy, Lithology, and Sedimentary Features of Quaternary Alluvial Deposits of the South Platte River and Some of its Tributaries East of the Front Range, Colorado", by David A. Lindsey, William H. Langer, and Daniel H. Knepper, Jr., 70 p.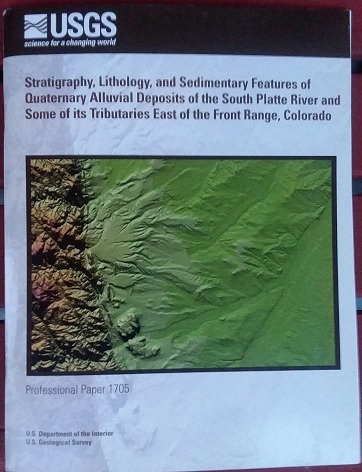 This Professional Paper is still available in printed copy from the USGS; at latest check, there are some 130 copies in stock. You can order a copy online via the "USGS Store" (USGS does not any longer have an over-the-counter actual store from which to purchase maps or publications) at https://store.usgs.gov/; look for product #205643. The cost of PP 1705 is $16, plus there is a single $5 service charge for the full content of any order. If you have difficulty placing an order online, you may also do so by calling 1-888-ASK-USGS (1-888-275-8747). Orders are delivered by U.S. Mail. — PJM
---
CSS Fall Field Trip, Saturday and Sunday, September 14-15, 2019
Geology and Geoheritage of the Florissant-Cañon City-Florence area
A two-day field trip with an overnight in Cañon City.
Visiting: Florissant Fossil Beds National Monument; Skyline Drive by Cañon City; Royal Gorge; Florence coal, oil, and gas basin; and the Cope-Marsh quarries.
---
See our Past Field Trips for other places and topics we have explored.