Welcome to the Colorado Scientific Society
The oldest scientific society in the Rocky Mountain region
Founded in 1882, the Colorado Scientific Society promotes knowledge, the understanding of science, and its application to human needs.
We focus primarily on earth science, welcoming members with interests in all fields of science. Learn more.
---
Future Colorado Scientific Society Meetings and Field Trips
---
CSS Meeting, February 21, 2019, 6:30 pm
Social time at 6:30 p.m., Program at 7:00
Two presentations:
Geology and Mining History of the Beulah Marble Deposit
Ken Balleweg, Exploration Geologist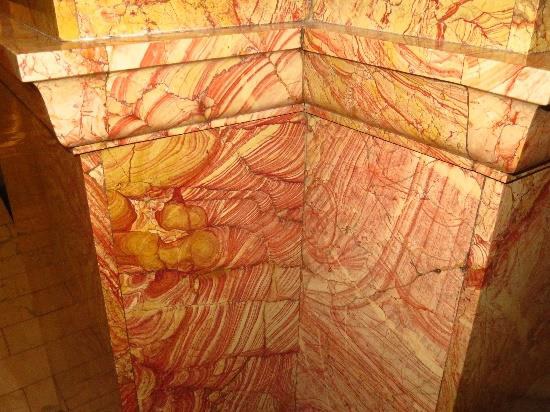 The little-known Beulah Marble Quarry, located in western Pueblo County in southern Colorado, was the source for the ornate ornamental stone wainscoting prominently displayed throughout the Colorado state capitol building. Three quarries were operated from 1894 through 1900 by the Beulah Marble Company and later the Denver Onyx and Marble company. The marble, also known as Colorado Rose Onyx and Beulah Red, is hosted by the Mississippian Leadville Limestone and consists of elaborately patterned hematitic leisengang-banded limestone. It was formed by multi-stage paleokarst dissolution features localized at the Leadville/Fountain Formation unconformity.
Geographies Unrealized, The Story of Four Cartographic Myths of North America
Donald L. McGuirk, Rocky Mountain Map Society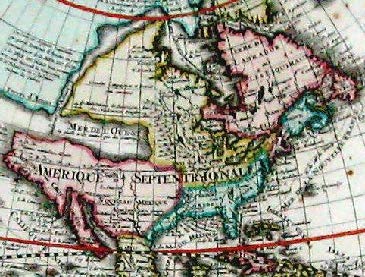 Maps, as graphic depictions of geography, simplify and facilitate the dissemination of geographic information. However, occasionally, in the process of expanding geographic knowledge, errors of interpretation lead to misrepresentations of the geography portrayed. At times maps have depicted fancies rather than facts; at other times they have shown wishes rather than wisdom, based on alleged facts. This presentation will discuss four such fanciful geographies depicted on North America from 1525 to 1780. These include: the Sea of Verrazano, California as an Island, Mer de L'Ouest (the Western Sea of the French), and The Extension of North America's West coast.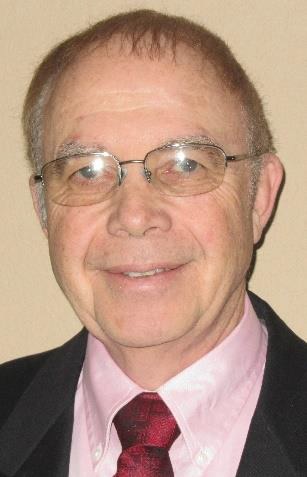 Meet as usual at the Shepherd of the Hills Presbyterian Church
11500 W. 20th Ave., Lakewood CO
Social time is at 6:30; meeting & program at 7:00
Map for Shepherd of the Hills Presbyterian Church
---
CSS Meeting, March 21, 2019
A Cook's Tour of Colorado's Glacial Landscape
Vince Matthews, Leadville Geology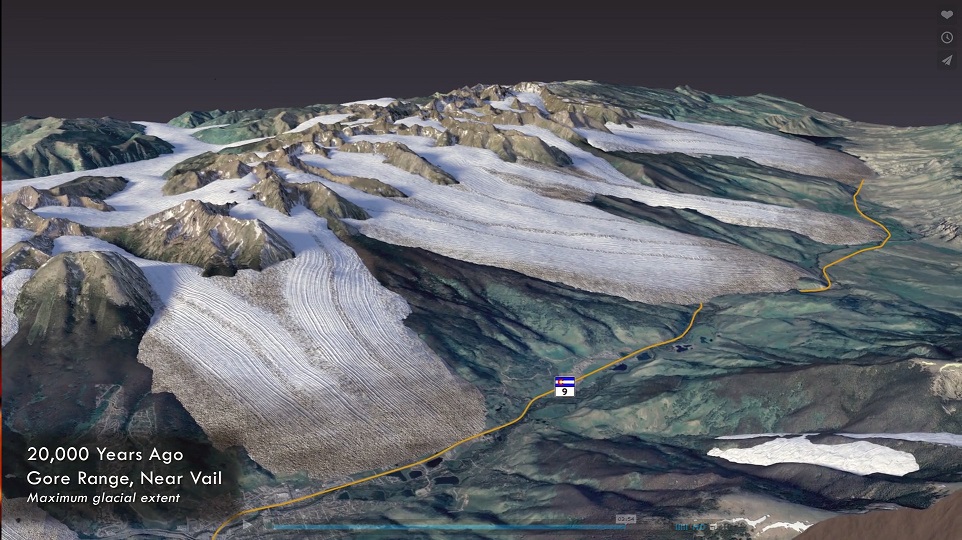 Because Colorado is the 'Top of the Rockies' with an average elevation of 6,800 feet above sea level, we experienced widespread effects from Quaternary glacial episodes. As a result, the state is rich in erosional and depositional testimonials to those periods of extensive glaciation. We also have exciting periglacial features such as sackungen, patterned ground, solifluction terraces, and rock glaciers. Vince Matthews will present a talk on the sculpting of Colorado's mountains by multiple glacial events over the last 150,000 years. This talk will illustrate the widespread impacts and examples of these times of global cooling.
Dr. Vince Matthews is Principal of Leadville Geology LLC, and recently was Interim Executive Director of the National Mining Hall of Fame and Museum. He retired as Colorado State Geologist and Director of the Colorado Geological Survey at the beginning of 2013.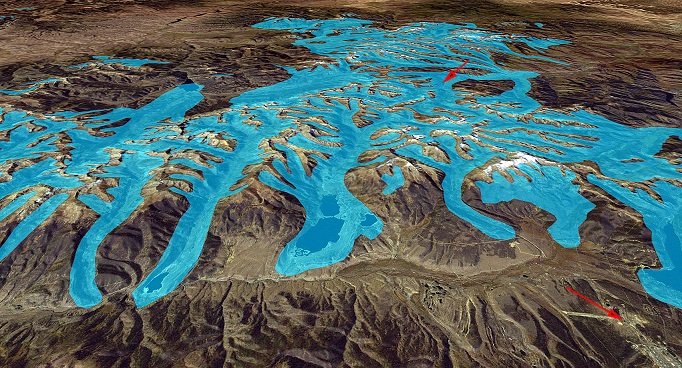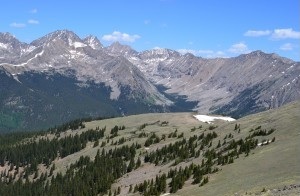 ---
CSS Past Presidents' Dinner and Meeting, April 18, 2019
Kilauea's 2018 Eruption – New methods and perspectives for monitoring volcanic eruptions
Our annual dinner to honor our past presidents, is open to all, with a talk that both members and their spouses will enjoy.  It will be at the Mount Vernon Country Club again.  Those who do not want to come to the dinner can just come for the talk.
Details about dinner menu options will be posted later, and people will be able to pay by check or online.
Presenters: Don Becker, USGS and Jeff Sloan, USGS
Don Becker, USGS, is a videographer who was sent to Kilauea to film and document the 2018 eruption and earthquakes;
Jeff Sloan works in the USGS UAS (Unmanned Aircraft Systems; i.e., "drones") program and will show how they were used at Kilauea.
Expect to see a lot of great video "footage" of the eruption.
---
CU Archives the CSS History
The Colorado Scientific Society's historical records have been saved on Beth Simmon's porch. The archivists from Norlin Library at the University of Colorado agreed to preserve our old records including The Proceedings of the Colorado Scientific Society, Minutes of CSS Meetings, records of Field Trips including field trip guides, financial records, etc.
This provides a safe permanent home for our archives. (We still kept copies of all key documents including all volumes of The Proceedings, and will be posting more of it here on the website.)
---
CSS History Nugget
An article in the Colorado Scientific Society in Empire Magazine (4.8 MB) from Dec. 5, 1982. (The Empire Magazine was in the Sunday Denver Post.) The author, Zeke Scher, gathered stories of our first hundred years from many now-legendary CSS members. You will enjoy them.
---
---
---
---
The Colorado Scientific Society was founded in 1882 as a forum for the exchange of observations and ideas on the topics of earth science. Our lecture series occurs on the third Thursday of each month, from September through May. Lecture topics largely focus on earth science, and are open to the public. In addition to our monthly lecture series, the society is also active in public service. We fund student research grants, construct and post signs that describe local geologic features, and organize and lead several field trips.
---
The Colorado Scientific Society usually meets on the third Thursday of the month from September through May at The Shepherd of the Hills Presbyterian Church, 11500 W. 20th Ave., Lakewood CO
Social time is at 6:30; meeting & program at 7:00
(In the summer months of June-August, too many are off in the field.)
Map for Shepherd of the Hills Church
---
Corporate Sponsorship of the Colorado Scientific Society
Corporate sponsorship helps the Society continue to provide earth science-related talks, field trips, and other events to a broad cross-section of Front Range geologists and interested people. Please accept an invitation from the Colorado Scientific Society to become a corporate sponsor, enabling us to continue and expand our programs.
Details of corporate sponsorship of the Colorado Scientific Society
---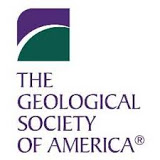 ---
We appreciate the support for our website by  Table Mountain Web Design.