Welcome to the Colorado Scientific Society
The oldest scientific society in the Rocky Mountain region
Founded in 1882, the Colorado Scientific Society promotes knowledge, the understanding of science, and its application to human needs. We focus primarily on earth science, welcoming members with interests in all fields of science. Learn more.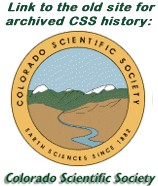 ---
Future Colorado Scientific Society Meetings and Field Trips
---
Sunday, October 21, 2018, 4-6 PM
CSS Family Night at the
Colorado School of Mines Geology Museum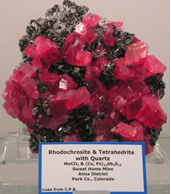 4:00-6:00 PM at the:
Colorado School of Mines Geology Museum
1310 Maple St. (Maple & 13th Streets), Golden
(weekend parking is free on campus & Golden city streets)
Please come join us at this special Open House & Family Night at the CSM Museum!
Hosted by the Colorado Scientific Society and courtesy of the Museum. We'll have complimentary refreshments (pizza and other food, snacks, treats, non-alcoholic drinks and beer from the Golden City Brewery) for everyone. In addition to all the regular features of the museum, there will be some special activities–a mineral & rock scavenger hunt/treasure hunt—one for kids and one for adults. Bring your family, friends, and guests!
Regular Sunday hours of the museum are 1 to 4 p.m. Come early if you like too; our CSS event will begin when the regular museum visitors leave.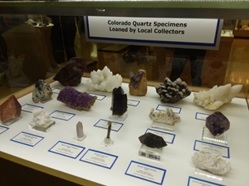 Some of the special features always at the museum include:
Mineral, rock, geology, and fossil displays
New changing mineral displays every year
Displays focusing on Colorado's mining districts
Gold and silver (and platinum!) displays
Miss Colorado crown, and a silver pitcher and platter made of Colorado silver
Colorado State Rock, Mineral, and Gemstone (Marble, Rhodochrosite, Aquamarine)
Amazonite, Smoky Quartz, and Topaz from the Pikes Peak region
Meteorite displays, plus Apollo 15 and 17 Moon Rocks
The Mine Tunnel, including a Fluorescent Mineral Display
Rare-Earth and Critical Minerals Display
The 1939 Irwin Hoffman murals depicting mining throughout history
The Museum Gift Shop
A display of "Minerals of the Early Solar System"!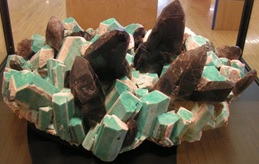 Family Night flyer:
CSS Oct-21-2018, Family Night at the Colo. School of Mines Museum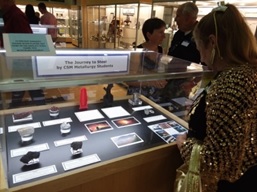 ---
CSS November Meeting
Thursday, November 15, 2018
Geothermal Energy
Jeff Winick, US Dept. of Energy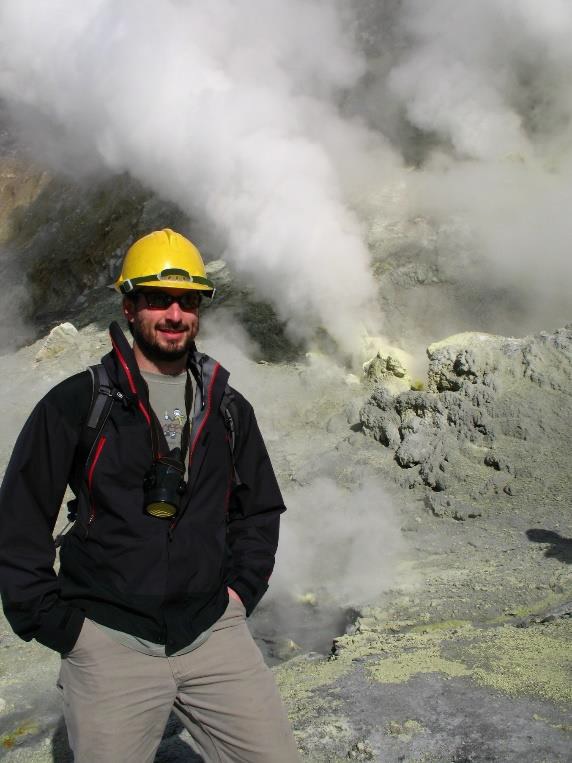 Geothermal Energy Potential of Colorado
Jen Livermore, Solstice Geothermal, and Geothermal Resources Council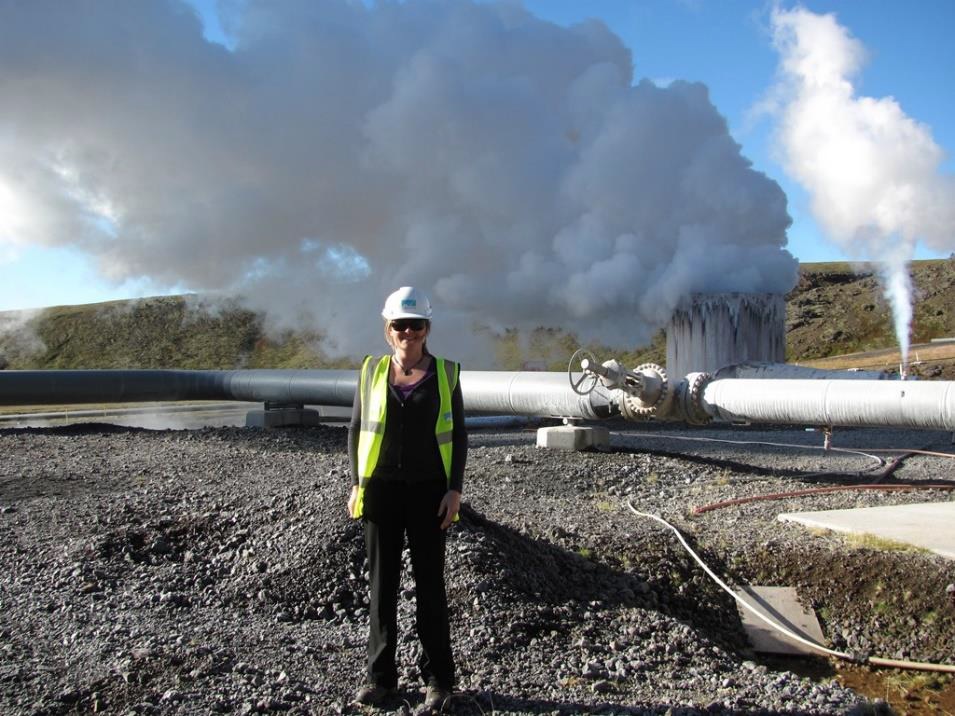 at Shepherd of the Hills Church, 11500 W. 20th Ave., Lakewood, CO
6:30-7:00 PM – Social
7:00-9:00 PM Talk and discussion
Map for Shepherd of the Hills Church
---
CSS Presidents Talk and December Meeting
Thursday, December 13(?) 2018,
Cities at Risk
Bob Raynolds, Denver Museum of Nature and Science
Probably at the DMNS Planetarium
6:30-7:00 PM – Social
7:00-9:00 PM Talk and discussion
---
March for Science 2018
The Colorado Scientific Society took part in the March for Science in downtown Denver again this year on April 14, 2018. We also had a table at the Denver Civic Center.
This is their website:  https://www.marchforscience.com/
---
---
---
---
The Colorado Scientific Society was founded in 1882 as a forum for the exchange of observations and ideas on the topics of earth science. Our lecture series occurs on the third Thursday of each month, from September through May. Lecture topics largely focus on earth science, and are open to the public. In addition to our monthly lecture series, the society is also active in public service. We fund student research grants, construct and post signs that describe local geologic features, and organize and lead several field trips.
---
The Colorado Scientific Society usually meets on the third Thursday of the month from September through May at The Shepherd of the Hills Presbyterian Church, 11500 W. 20th Ave., Lakewood CO
Social time is at 6:30; meeting & program at 7:00
(In the summer months of June-August, too many are off in the field.)
Map for Shepherd of the Hills Church
---
Corporate Sponsorship of the Colorado Scientific Society
Corporate sponsorship helps the Society continue to provide earth science-related talks, field trips, and other events to a broad cross-section of Front Range geologists and interested people. Please accept an invitation from the Colorado Scientific Society to become a corporate sponsor, enabling us to continue and expand our programs.
Details of corporate sponsorship of the Colorado Scientific Society
---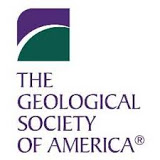 ---
We appreciate the support for our website by  Table Mountain Web Design.