Welcome to the Colorado Scientific Society
The oldest scientific society in the Rocky Mountain region
Founded in 1882, the Colorado Scientific Society promotes knowledge, the understanding of science, and its application to human needs, focusing primarily on earth science, but welcoming members with interests in all fields of science. Learn more.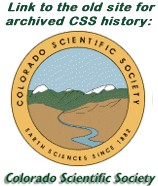 ---
CSS September 21st Meeting, Student Papers and Posters
Colorado students will preview their cutting-edge research prior to the upcoming 2016-2017 conference season.
Get the scoop here first!! Happy hour and poster social followed by six 15-min lectures.
All are welcome – no admission charge
WHEN: Thursday, September 21, 2017
5:45-6:45 PM, Happy Hour and Poster Session
6:45-8:30 PM, Student Papers Presented
8:30-9:00 PM, Take down and cleanup. We must be out by 9:00
WHERE: The Arbor House, Maple Grove Park (Applewood area)
14600 W 32nd Ave., Golden CO 80401
Map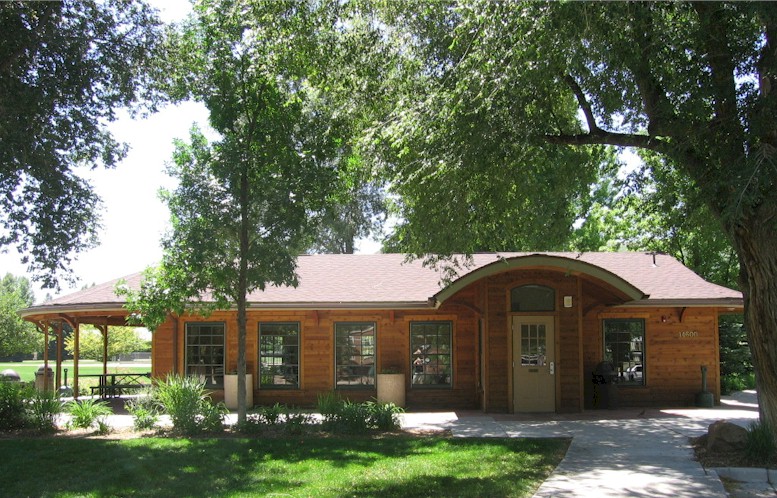 STUDENTS: Great opportunity to network and present your research! The talk voted best in show wins $250!! Other speakers will be reimbursed travel costs. Recycled posters are acceptable too.
PRESENTATIONS: The oral talks will be 15 minutes each, 12 minutes for the presentation and 3 minutes for questions, as at professional meetings.
See the CSS September 2017 newsletter for abstracts of the presentations.
Kelly Kochanski, CU Geological Sciences Department, "The self-organization of snow surfaces and the growth of sastrugi"
Jenny Nakai, CU Geological Sciences Department (Geophysics), "A possible causative mechanism of Raton Basin, New Mexico and Colorado earthquakes using recent seismicity patterns and pore pressure modeling"
Simon Pendleton, CU Geological Sciences Department, "Testing the ice cover history of preserved landscapes on Baffin Island using 14C"
Jessica Roberts, CU Astrophysical and Planetary Science Department, "The atmospheres of two super-puffy exoplanets"
John Waida, MSU Earth and Atmospheric Sciences Department, "Feasibility of fluorescent placer diamond prospecting using ultra-violet specific longwave LED light sources"
Yalin Li, CSM Civil and Environmental Engineering, "Transformation of Wastewater Treatment- Energy and Nutrient Recovery from Municipal Wastewater"
DETAILS:
We will have complimentary light refreshments at the meeting, including a pony keg from the Golden City Brewery  If you plan to drink, please bring an ID "if you could in the remotest way be construed to be under 21"!
There will be a popular vote among all attending to decide on "the best oral presentation of the evening", and the winning student will receive a $250 prize.
We will also have a poster session, at which we are anticipating up to five additional student poster presentations.
Download the event flyer:
Colo Sci Soc September 21st Meeting – Student Papers and Posters
---
---
---
We usually meet at The Shepherd of the Hills Presbyterian Church, 11500 W. 20th Ave., Lakewood CO
Social time beginning at 6:30; meeting & program at 7:00
Map for Shepherd of the Hills
---
The Colorado Scientific Society was founded in 1882 as a forum for the exchange of observations and ideas on the topics of earth science. Our lecture series occurs on the third Thursday of each month, from September through May. Lecture topics largely focus on earth science, and are open to the public. In addition to our monthly lecture series, the society is also active in public service. We fund student research grants, construct and post signs that describe local geologic features, and organize and lead several field trips.
We appreciate the support for our website by  Table Mountain Web Design.