Welcome to the Colorado Scientific Society
The oldest scientific society in the Rocky Mountain region
Founded in 1882, the Colorado Scientific Society promotes knowledge, the understanding of science, and its application to human needs.
We focus primarily on earth science, welcoming members with interests in all fields of science. Learn more.
---
Future Colorado Scientific Society Meetings and Field Trips
---
CSS Past Presidents' Dinner and Meeting
Thursday, April 18, 2019
Kilauea's 2018 Eruption – New methods and perspectives for monitoring volcanic eruptions
Our annual dinner to honor our past presidents is open to all, with a talk that both members and their spouses will enjoy. It will be at the Mount Vernon Canyon Club again. Those who do not want to come to the dinner can came later for the talk.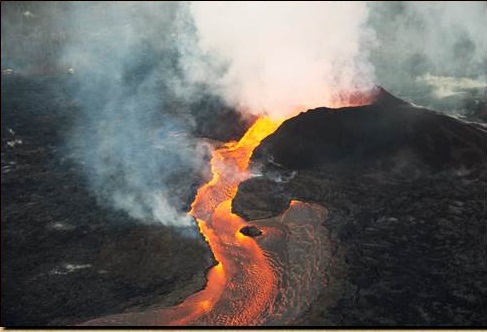 USGS Unmanned Aircraft Systems (UAS) Response Supporting the Kilauea Volcano Activity
In May 2018, the USGS deployed equipment and trained personnel to provide UAS remote sensing data acquisition over the impacted area of the Mount Kilauea eruption in Hawaii. The UAS response team flew over 1,300 flights totaling more than 300 hours of aerial geospatial and gas emission data collection utilizing nearly 40 different UAS operators from across the nation for a period of four months A USGS volcanologist guided mission planning in coordination with the UAS operations team lead to ensure tight integration of the team's efforts and the needs of the USGS Hawaiian Volcano Observatory (HVO), the National Park Service, Federal Emergency Management Agency (FEMA) and local emergency managers. The initial missions included providing visible and thermal imagery to monitor lava flows moving through residential areas and threatening critical infrastructure and to construct up-to-date digital elevation models of areas where lava flows had dramatically changed the topography. Measuring concentrations of hazardous gases were also a critical concern to emergency managers so the UAS payload was modified to collect gas data utilizing three different sensors. The Team was routinely asked to provide 24×7 surveillance including separate UAS operations (requiring three shifts) to cover FEMA and HVO data requests to provide situational awareness missions for emergency managers to assess spillovers and new lava channel breakouts.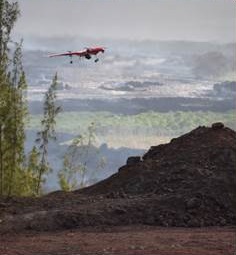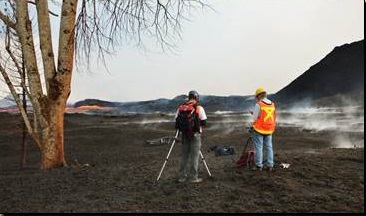 Presenters: Don Becker, USGS and Jeff Sloan, USGS
Don Becker, USGS, is a videographer who was sent to Kilauea to film and document the 2018 eruption and earthquakes;
Jeff Sloan works in the USGS UAS (Unmanned Aircraft Systems; i.e., drones) program and will show how they were used at Kilauea.
Expect to see a lot of great video of the eruption.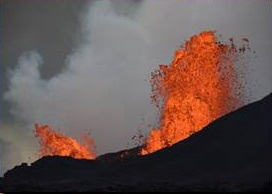 Menu
Entrees:
Roasted Vegetable Risotto (Gluten Free)
– Fennel, carrots, parsnips, cremini mushrooms
Teriyaki Chicken
– With pineapple pepper relish and coconut rice
Steak Medallions – With soy cream and ginger purple potatoes
Desserts:
Flourless Chocolate Torte
Crème Brulée with Fresh Berries
Cash Bar
Download the dinner menu options with an RSVP form:
2019 CSS Past Presidents' Dinner Menu and RSVP form
The Mount Vernon Canyon Club (formerly Mount Vernon Country Club) is on Lookout Mountain, southwest of Golden:
Mount Vernon Canyon Club
24933 Clubhouse Circle
Golden, CO 80401
Map for Mount Vernon Canyon Club
Members receive a lower price on dinner. Use our Colorado Scientific Society Membership Form to join.
---
CSS Meeting, Tuesday, May 14, 2019
Colorado Scientific Society Emmons Lecture
Dr. Mark Barton, Univ. of Arizona, Lowell Institute for Mineral Resources. This lecture will take place in conjunction with a two and a half day USGS-CSM-CGS joint Mineral Resources Forum. Mark's presentation title and the exact location (on the CSM campus) are still TBA. More info will be forthcoming.
---
CSS Spring Field Trip, Sunday, May 19, 2019
Quaternary Geology of the Denver Basin
A one-day field trip (about 9 a.m. to 4 p.m.) starting at the Morrison exit/Woolly Mammoth Park & Ride, with 4 to 6 field stops relating to the Quaternary/Pleistocene geology of the Denver Basin. The trip will include a visit to the Magic Mountain archeological site, which has recently been in the news because of recent excavations by the Denver Museum of Nature and Science.
---
CSS September Meeting
Short Presentations by Students and Posters
Thursday, September 19, 2019
---
CSS Fall Field Trip, Saturday and Sunday, September 21-22, 2019
Geology and Geoheritage of the Florissant-Cañon City-Florence area
A two-day field trip with an overnight in Cañon City. Visiting: Florissant Fossil Beds National Monument; Skyline Drive by Cañon City; Royal Gorge; Florence coal, oil, and gas basin; and the Cope-Marsh quarries.
---
Additional planned CSS Meeting dates for Fall 2019:
Thursday, October 17, 2019
Thursday, November 21, 2019
Thursday, December 19, 2019
Details to come.
---
---
---
---
The Colorado Scientific Society was founded in 1882 as a forum for the exchange of observations and ideas on the topics of earth science. Our lecture series occurs on the third Thursday of each month, from September through May. Lecture topics largely focus on earth science, and are open to the public. In addition to our monthly lecture series, the society is also active in public service. We fund student research grants, construct and post signs that describe local geologic features, and organize and lead several field trips.
---
The Colorado Scientific Society usually meets on the third Thursday of the month from September through May at The Shepherd of the Hills Presbyterian Church, 11500 W. 20th Ave., Lakewood CO
Social time is at 6:30; meeting & program at 7:00
(In the summer months of June-August, too many are off in the field.)
Map for Shepherd of the Hills Church
---
Corporate Sponsorship of the Colorado Scientific Society
Corporate sponsorship helps the Society continue to provide earth science-related talks, field trips, and other events to a broad cross-section of Front Range geologists and interested people. Please accept an invitation from the Colorado Scientific Society to become a corporate sponsor, enabling us to continue and expand our programs.
Details of corporate sponsorship of the Colorado Scientific Society
---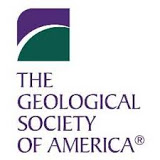 ---
We appreciate the support for our website by  Table Mountain Web Design.