Welcome to the Colorado Scientific Society
The oldest scientific society in the Rocky Mountain region
Founded in 1882, the Colorado Scientific Society promotes knowledge, the understanding of science, and its application to human needs, focusing primarily on earth science, but welcoming members with interests in all fields of science. Learn more.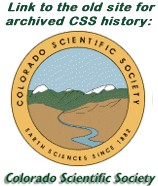 ---
CSS October 19th Meeting; Using Geoscience to Augment Environmental Public Health Studies
Suzette Morman, Crustal Imaging and Characterization, USGS
All are welcome; no admission charge.
When: Thursday, October 19, 2017
6:30-7:00 PM, Social time with light refreshments
7:00-9:00 PM, Program
Where: Shepherd of the Hills Presbyterian Church,
11500 W. 20th Ave., Lakewood CO
Map for Shepherd of the Hills
Abstract: Using Geoscience to Augment Environmental Public Health Studies
For many years, health studies related to the environment were sometimes limited in their focus like those in other science disciplines. For example, epidemiological studies of lung cancer in uranium mine workers in Europe and the Southwestern United States (1950's and 60's) concluded radioactive radon daughters were likely responsible. But these studies did not examine any possible contribution from exposure to other toxic elements present in the ore such as arsenic. The application of geoscience knowledge, methods and techniques to environmental health related studies have provided important information over the past few decades. Interdisciplinary research, more common in the past decade, is essential to solve complex environmental issues.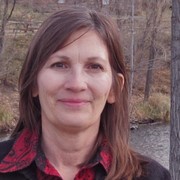 Speaker Biography: Suzette Morman is a geologist in the Crustal Geophysics and Geochemistry Science Center, U.S. Geological Survey, Denver. Her current research involves the interface between minerals and human health, examining concerns such as bioaccessibility and biodurability of earth materials. She uses both analytical and experimental techniques to investigate geochemical and physiological processes that play a role in the health effects of earth materials. Other interests include exposure science and natural disasters. Prior to graduate studies in geological sciences, Suzette was a nurse clinician who provided acute, chronic, and hospice care and undertook management roles as well. Thus, she is uniquely qualified to synthesize the geochemical and medical aspects of earth materials and human health. Her publications include studies on mineral dust and human health, potential health effects of folk remedies, and bioaccessibility of trace metals in mine wastes.
---
---
---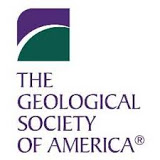 ---
The Colorado Scientific Society usually meets on the third Thursday of the month from September through May at The Shepherd of the Hills Presbyterian Church, 11500 W. 20th Ave., Lakewood CO
Social time is at 6:30; meeting & program at 7:00
(In the summer months of June-August, too many are off in the field.)
Map for Shepherd of the Hills
---
The Colorado Scientific Society was founded in 1882 as a forum for the exchange of observations and ideas on the topics of earth science. Our lecture series occurs on the third Thursday of each month, from September through May. Lecture topics largely focus on earth science, and are open to the public. In addition to our monthly lecture series, the society is also active in public service. We fund student research grants, construct and post signs that describe local geologic features, and organize and lead several field trips.
We appreciate the support for our website by  Table Mountain Web Design.