Welcome to the Colorado Scientific Society
The oldest scientific society in the Rocky Mountain region
Founded in 1882, the Colorado Scientific Society promotes knowledge, the understanding of science, and its application to human needs.
We focus primarily on earth science, welcoming members with interests in all fields of science. Learn more.
---
Future Colorado Scientific Society Meetings and Field Trips
---
CSS Meeting, Tuesday, May 14, 2019 at 7:30 pm
Colorado Scientific Society Emmons Lecture
Synthesis, serendipity, and an open mind: timely approaches to timeless challenges in mineral deposits
Ben H. Parker Student Center, Colorado School of Mines campus at 7:30 pm
This lecture takes place in conjunction with a two and a half day USGS-CSM Mineral Resources Forum. 
Dr. Mark Barton, Univ. of Arizona, Lowell Institute for Mineral Resources.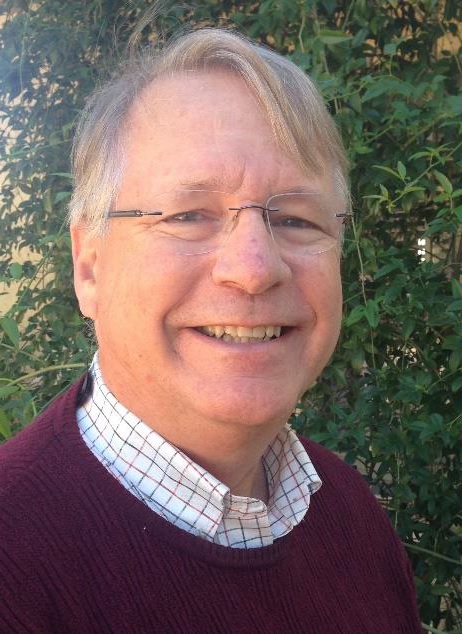 Abstract: Fe-oxide(-Cu-Au) [aka "IOCG"], Carlin-type Au, and other ore system enigmas are intriguing because of the challenges they pose. Surface fluids likely play a larger (and readily testable) role than is widely accepted. Why then are there dramatic differences in interpretation? Too often comfortable answers—geological stories—seem sufficient. Partly too because we have become tool-focused. The last decade, indeed the last century, has seen remarkable advances in the many tools applied to mineral deposits, even though the basic questions and the fundamental applications have largely remained the same. With the newest results it is easy to be facile; yet while state-of-the-art tools are important they are subordinate to critical thinking and, in particular, to being open to and willing to test alternative ideas – Chamberlin's "multiple working hypotheses" – or to confronting the discomfort of Peirce's "irritation of doubt." Luck too plays a central role, but it's a role that speaks best to an open, prepared mind. In this talk, I share how my understanding of these and other fascinating mineral systems continues to evolve in response to new ideas and observations, and to the immense value of past work.
Mark Barton is Professor of Geosciences and and Co-Director of the Lowell Institute for Mineral Resources at the University of Arizona. Mark earned BS and MS degrees from Virginia Tech (1977, 1978) and a PhD from the University of Chicago (1981). Following a post-doctoral fellowship at the Geophysical Laboratory (Carnegie Institution of Washington), he taught at the University of California, Los Angeles (UCLA) before joining the faculty at the University of Arizona. His research interests and span many aspects of energy and mass transfer in the Earth's lithosphere and their applications to mineral deposits. He co-founded the Lowell Institute for Mineral Resources which is a state-, industry-, and privately-funded interdisciplinary organization that catalyzes and facilitates research and education related to mineral resources spanning science and engineering to public health and policy. In the early 2000s, he collaborated with his former PhD students David Johnson and Eric Jensen in founding Bronco Creek Exploration which is now part of EMX Royalty.
---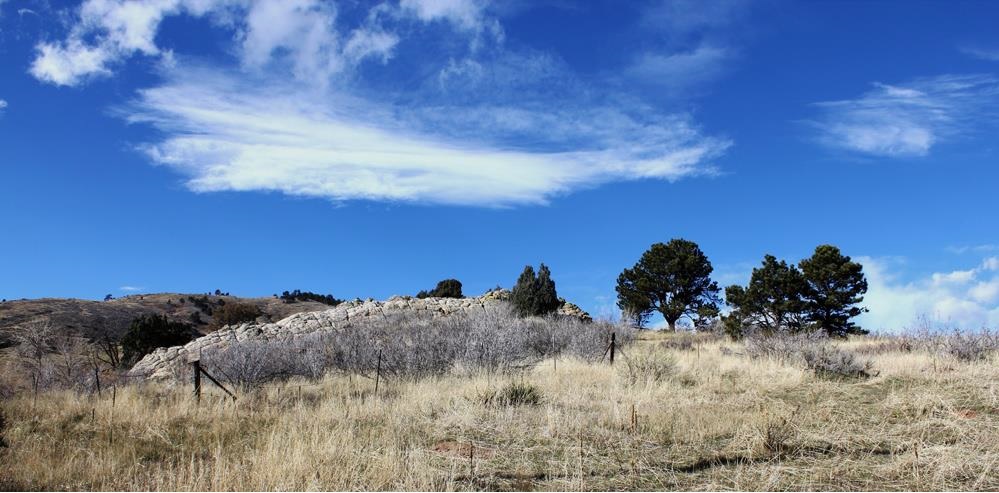 CSS Spring Field Trip, Sunday, May 19, 2019
Denver Basin Geology and Its Rich Cultural, Mining, and Industrial History
Join us for a one-day field trip with stops relating cultural, mining, and industrial exploration and discovery to the geologic and Pleistocene geomorphic evolution of the western margin of the Denver Basin.
LEADERS: Mark Mitchell (Paleocultural Research Group), Jason McGraw (General Shale), Donna Anderson (Colorado School of Mines), and David Lindsey (U.S. Geological Survey, Emeritus)
MEETING PLACE: We will meet at 8:15 at the I-70 Morrison exit in the Wooly Mammoth Park and Ride and car pool from there.
Enter at the westernmost entry opposite the EXXON filling station and gather at the Lariat Loop kiosk.
Please bring your own lunch and water.
The trip will include visits to:
Magic Mountain Paleo Indian archeological site, Denver Museum of Nature and Science and the Paleocultural Research Group.
This has been in the news because of recent excavations by the Denver Museum of Nature and Science.
Mark Mitchell will share his findings of the site's geology, stratigraphy, Carbon-14 dates, and habitation history.
Chieftain mine (General Shale, formerly Robinson Brick Company) clay pit on West Alameda Parkway; Jason McGraw of General Shale will lead a tour focused on industrial minerals geology. Hard hats are not required but closed-toe shoes are.
The White Ash and Loveland Mines, Golden; discussion led by Donna Anderson, Affiliate faculty, Colorado School of Mines
This will be the lunch stop. Please bring your own lunch and water.
Clear Creek geology and Quaternary geology of the South Platte Basin; at West Lake parking area on Clear Creek on the east side of Youngfield St., south of 42nd Ave. Dave Lindsey will show and discuss Clear Creek Pliocene-Pleistocene stratigraphy and geomorphic relationships related to the Quaternary geology of the South Platte basin and incision history of Clear Creek.
We should complete the field trip by about 4:30 pm.
Join us for this insightful venture, by sending Cal Ruleman (cruleman@usgs.gov 303-236-7804) your name, email, and cell phone number.
Non-members of CSS are welcome to join us. There will be a $10 field trip fee, brought to the event, for non-members only. Students are always FREE.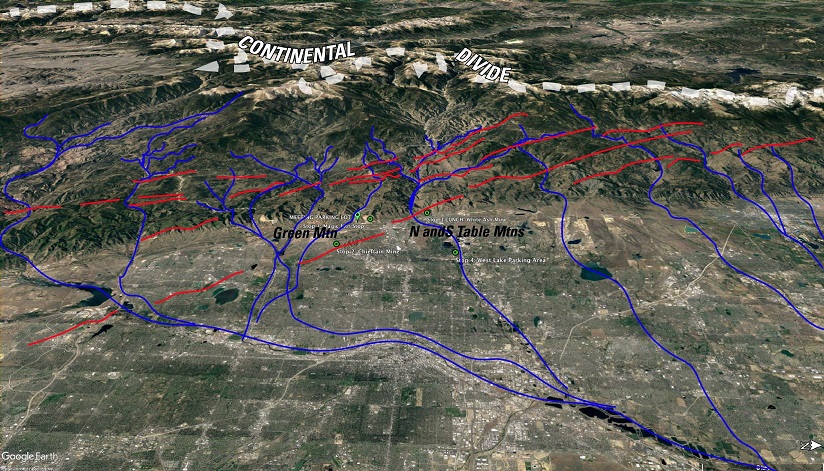 Regarding our May 19 field trip, you may be interested in USGS Professional Paper 1705, published in 2005, "Stratigraphy, Lithology, and Sedimentary Features of Quaternary Alluvial Deposits of the South Platte River and Some of its Tributaries East of the Front Range, Colorado", by David A. Lindsey, William H. Langer, and Daniel H. Knepper, Jr., 70 p.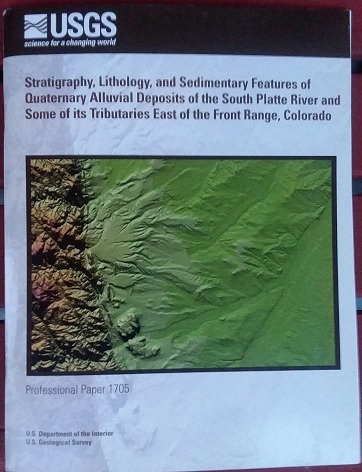 This Professional Paper is still available in printed copy from the USGS; at latest check, there are some 130 copies in stock. You can order a copy online via the "USGS Store" (USGS does not any longer have an over-the-counter actual store from which to purchase maps or publications) at https://store.usgs.gov/; look for product #205643. The cost of PP 1705 is $16, plus there is a single $5 service charge for the full content of any order. If you have difficulty placing an order online, you may also do so by calling 1-888-ASK-USGS (1-888-275-8747). Orders are delivered by U.S. Mail. — PJM
---
CSS Fall Field Trip, Saturday and Sunday, September 14-15, 2019
Geology and Geoheritage of the Florissant-Cañon City-Florence area
A two-day field trip with an overnight in Cañon City. Visiting: Florissant Fossil Beds National Monument; Skyline Drive by Cañon City; Royal Gorge; Florence coal, oil, and gas basin; and the Cope-Marsh quarries.
---
CSS September Meeting
Poster and Oral Presentation Night
Thursday, September 19, 2019
---
Additional planned CSS Meeting dates for Fall 2019:
Thursday, October 17, 2019
Thursday, November 14 (?), 2019
Thursday, December 19, 2019
Details to come.
---
---
---
---
The Colorado Scientific Society was founded in 1882 as a forum for the exchange of observations and ideas on the topics of earth science. Our lecture series occurs on the third Thursday of each month, from September through May. Lecture topics largely focus on earth science, and are open to the public. In addition to our monthly lecture series, the society is also active in public service. We fund student research grants, construct and post signs that describe local geologic features, and organize and lead several field trips.
---
The Colorado Scientific Society usually meets on the third Thursday of the month from September through May at The Shepherd of the Hills Presbyterian Church, 11500 W. 20th Ave., Lakewood CO
Social time is at 6:30; meeting & program at 7:00
(In the summer months of June-August, too many are off in the field.)
Map for Shepherd of the Hills Church
---
Corporate Sponsorship of the Colorado Scientific Society
Corporate sponsorship helps the Society continue to provide earth science-related talks, field trips, and other events to a broad cross-section of Front Range geologists and interested people. Please accept an invitation from the Colorado Scientific Society to become a corporate sponsor, enabling us to continue and expand our programs.
Details of corporate sponsorship of the Colorado Scientific Society
---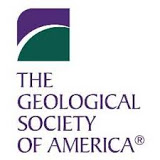 ---
Please send comments about the Colorado Scientific Society website to ColoSciSoc.webmaster@gmail.com .
---
We appreciate the support for our website by  Table Mountain Web Design.