Welcome to the Colorado Scientific Society
The oldest scientific society in the Rocky Mountain region
Founded in 1882, the Colorado Scientific Society promotes knowledge, the understanding of science, and its application to human needs. We focus primarily on earth science, welcoming members with interests in all fields of science. Learn more.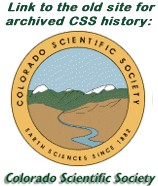 ---
Future Colorado Scientific Society Meetings and Field Trips
---
CSS November Meeting
Thursday, November 15, 2018
Geothermal Energy
Jeff Winick, Geothermal Consultant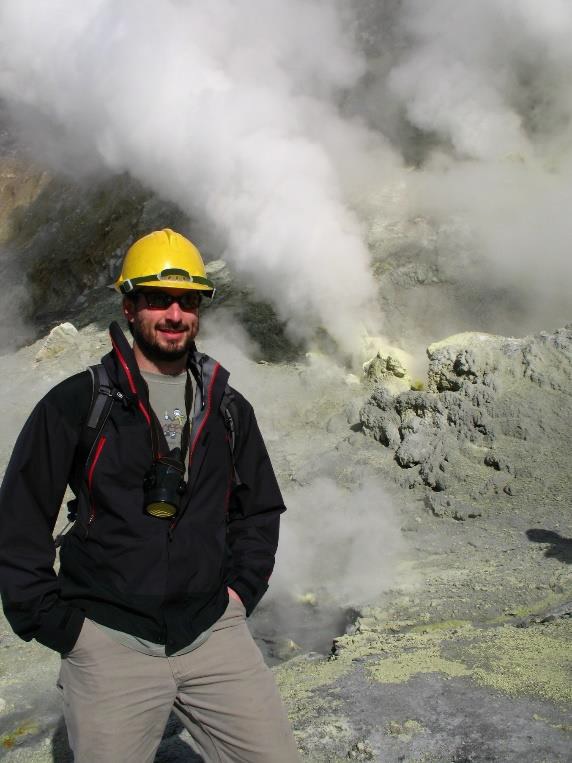 Abstract: Jeff's talk will provide an introductory overview of geothermal energy, with topics that include the formation and characteristic elements of geothermal resources, and the basic technologies used to discover and develop them for a range of applications (electric and non-electric utilization). Jeff will also provide a high-level overview of the changing US electricity market, some key drivers and challenges, and the role that geothermal energy can play in this energy transformation.
Biography: Jeff Winick has more than 18 years of experience in energy, mineral, and water resource management. This includes leading technical teams, interdisciplinary project management, and international experience in development and operations. His technical specialization is in the collection, analysis, and interpretation of geochemistry data as a decision-making tool in multiple industry settings. Jeff works for Allegheny Science and Technology and is currently on contract to the US Department of Energy where he is the lead author and project manager for the GeoVision study. The study establishes a vision for growth of the U.S. geothermal industry based on R&D advancements in cost reduction, improved performance across geothermal resources and technologies, and techno-economic analysis of industry growth scenarios out to the year 2050. Jeff holds a master's degree from New Mexico Tech and a bachelor's degree from Franklin and Marshall College.
Geothermal Energy Potential of Colorado
Jen Livermore, Consulting Geothermal Engineer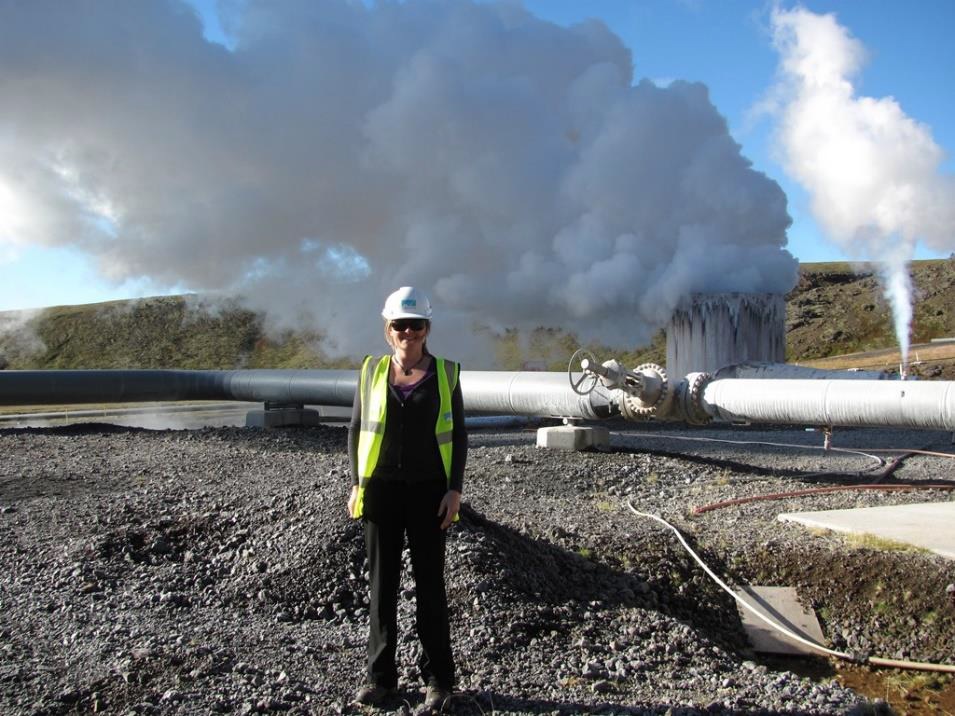 Abstract: Jen will discuss the geothermal energy potential of the state of Colorado. She will provide a regional overview of Colorado's geothermal prospectivity based on its geological and structural setting. Specific hydrothermal systems will be highlighted with information regarding the geothermal system's conceptual model based on desktop studies. The current status of geothermal development in Colorado for both direct-use applications and utility-scale geothermal projects will be presented.
Biography: Jen Livermore is a consulting geophysical engineer with a specialization in electrical and electromagnetic geophysical methods for natural resource exploration. Primary areas of geoscientific focus include deep imaging of geothermal systems utilizing the magnetotelluric method and direct-use applications of geothermal resources. Jennifer received a BS in Geophysical Engineering from the Colorado School of Mines in 2006, attended the inaugural National Geothermal Academy at the University of Nevada Reno in 2011, and completed an MS in Global Energy Management from the University of Colorado Business School in 2014. She is currently a board director of the Geothermal Resources Council industry group and an advocate for the geothermal industry.
at Shepherd of the Hills Church, 11500 W. 20th Ave., Lakewood, CO
6:30-7:00 PM – Social
7:00-9:00 PM Talk and discussion
Map for Shepherd of the Hills Church
---
CSS Presidents Talk and December Meeting
Tuesday, December 11, 2018
Cities at Risk
Bob Raynolds, Denver Museum of Nature and Science
at the DMNS Gates Planetarium
6:30-7:00 PM – Social
7:00-9:00 PM Talk and discussion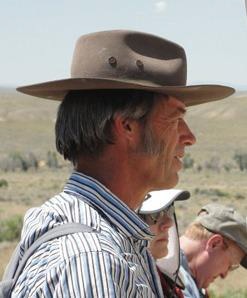 At the Denver Museum of Nature & Science I have collaborated for the past few years with Space Science Curator Dr. KaChun Yu. We have presented a broad series of talks in the Gates Planetarium using the immersive capacity of the dome to offer global stories in a compelling setting. Topics have included, mountains, rivers, islands, and volcanoes, Vikings, The Silk Route, The Dead Sea Scrolls and Syrah Wine.
In December at my President's talk, we will use immersive global satellite imagery to take you on a trip starting at the Rift Valley in East Africa and investigating the saga of our evolution in Africa and subsequent spread across the globe. Our ancestors wandered widely, ending up concentrated along rivers. Major civilizations developed along the Nile, the Tigris, and the Indus rivers. Our progress was marked by significant steps: language, tools, fire, agriculture, writing, and cities.
Today we are once again concentrating, now along the energy rivers and in urban nodes where we have spawned the first generation of digital natives. We have taken a major step forward with the invention of the internet and such tools as Wikipedia. The digital natives will use these new tools to solve new challenges and build a viable future for us all. They must succeed.
Bob Raynolds, CSS President
---
CSS Meeting, January 17, 2019
Kilauea's 2018 Eruption – New methods and perspectives for monitoring volcanic eruptions
Don Becker, USGS and Jeff Sloan, USGS
---
CSS Meeting, February 21, 2019
The Beulah marble: Ornamental stones of Colorado
Ken Balleweg, Consulting Geologist
Geographies Unrealized, The Story of Four Cartographic Myths of North America
Don McGurk, Rocky Mountain Map Society
---
CSS Meeting, March 21, 2019
A Cook's Tour of Colorado's Glacial Landscape
Vince Matthews, Leadville Geology
---
CU Archives the CSS History
The Colorado Scientific Society's historical records have been saved on Beth Simmon's porch. The archivists from Norlin Library at the University of Colorado agreed to preserve our old records including The Proceedings of the Colorado Scientific Society, Minutes of CSS Meetings, records of Field Trips including field trip guides, financial records, etc.
This provides a safe permanent home for our archives. (We still kept copies of all key documents including all volumes of The Proceedings, and will be posting more of it here on the website.)
---
CSS History Nugget
An article in the Colorado Scientific Society in Empire Magazine (4.8 MB) from Dec. 5, 1982. (The Empire Magazine was in the Sunday Denver Post.) The author, Zeke Scher, gathered stories of our first hundred years from many now-legendary CSS members. You will enjoy them.
---
---
---
---
The Colorado Scientific Society was founded in 1882 as a forum for the exchange of observations and ideas on the topics of earth science. Our lecture series occurs on the third Thursday of each month, from September through May. Lecture topics largely focus on earth science, and are open to the public. In addition to our monthly lecture series, the society is also active in public service. We fund student research grants, construct and post signs that describe local geologic features, and organize and lead several field trips.
---
The Colorado Scientific Society usually meets on the third Thursday of the month from September through May at The Shepherd of the Hills Presbyterian Church, 11500 W. 20th Ave., Lakewood CO
Social time is at 6:30; meeting & program at 7:00
(In the summer months of June-August, too many are off in the field.)
Map for Shepherd of the Hills Church
---
Corporate Sponsorship of the Colorado Scientific Society
Corporate sponsorship helps the Society continue to provide earth science-related talks, field trips, and other events to a broad cross-section of Front Range geologists and interested people. Please accept an invitation from the Colorado Scientific Society to become a corporate sponsor, enabling us to continue and expand our programs.
Details of corporate sponsorship of the Colorado Scientific Society
---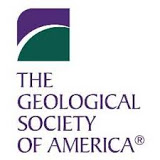 ---
We appreciate the support for our website by  Table Mountain Web Design.